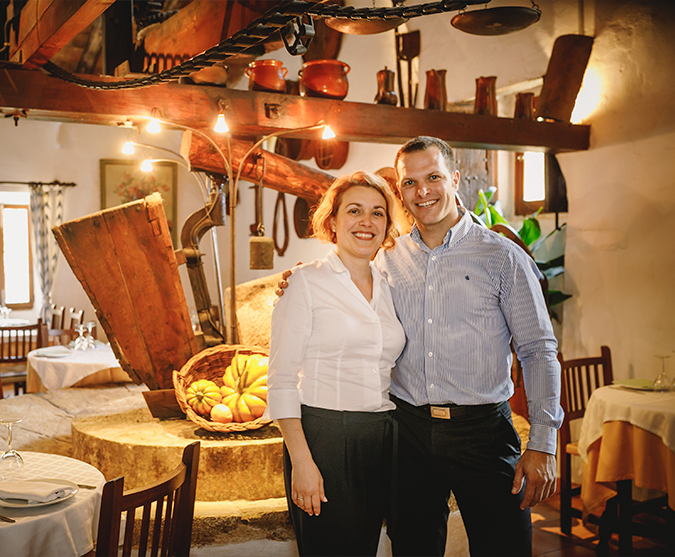 T

aking care
OF DETAILS
✻
Do you want to know who is going to receive you in Can Costa with arms and doors opened?
We are Antonia and Jose and our love for Valldemossa made us decide to take the reins of the restaurant.
We live in this wonderful village together with our two small daughters and in 2020 we were encouraged to give the restaurant a new opportunity.
Can Costa has been a place of celebration for us, a place where to breath and let yourself be carried by senses and for us, being able to be part of it is a privilege.
We want you to feel comfortable and discover the secrets behind this corner of the island.
We also want you to close your eyes and feel the taste of each plate, made with love and pampering that you will led by our unique selection of wines. 
You can also celebrate your special moments in company and we put at your disposal our iconic home and menu so that you just need to worry about inviting whoever you want… And shine!