T

he
Tafona
✻
Do you imagine eating in an old Oil Mill?
Our perfectly preserved oil mill is one of our greatest pride.
Sit close to tradicional Majorca and be sorrounded by the genuine atmosphere of a mill full of history and magic.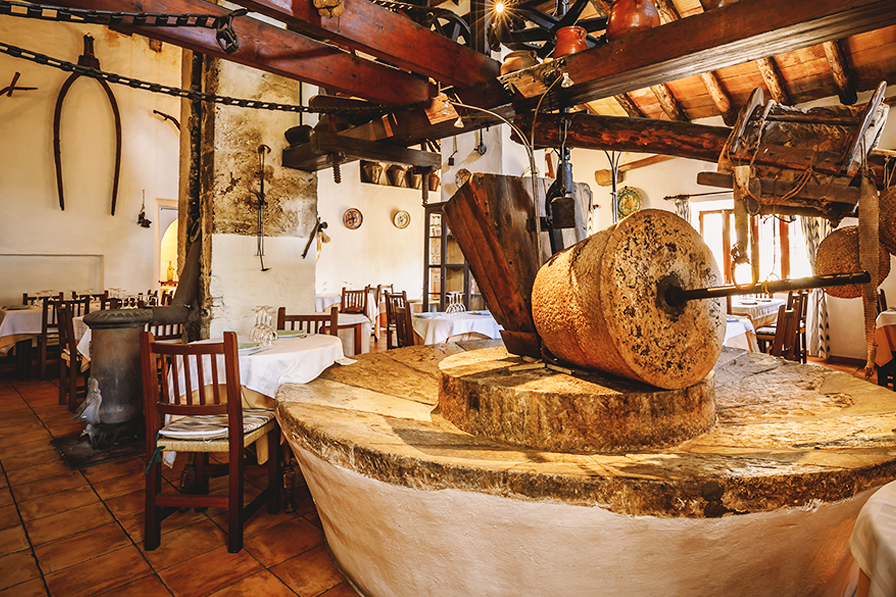 P

rivate
Dining Room
✻
Looking for something more intimate?
Our kitchenette dates back to 1400 and with its beautiful fireplace it is the place where it all happened in the old days.
The heart of a house is always the kitchen. Ours does the dinning room function and smells of wood.
Sit up to the heat of the lumen, the heat of a home.